Do you want to protect your vehicle without the cost and hassle of building a permanent garage, but still have plenty of storage space? Why not install a carport? We will help you prepare your project and choose the right materials, colours, options, etc. AKENA is on hand to provide you with solutions and to support you in your project.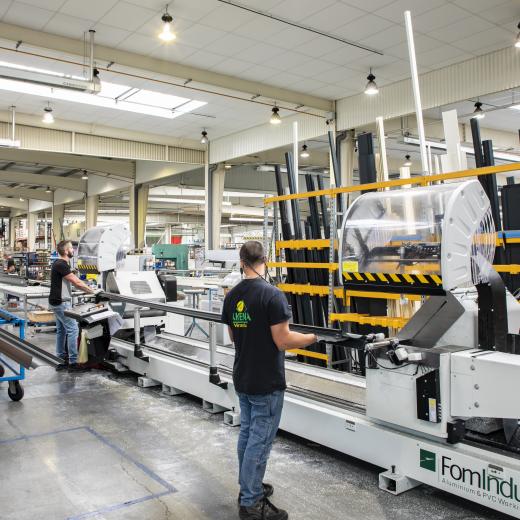 Materials
Carports are available in many different materials, each with its own advantages and disadvantages:
Wood: although it is hard-wearing and perfectly suited to the outdoors, it requires regular maintenance to keep it looking good in the long term.
Metal/steel: light, modern and inexpensive, but not rust-proof and not particularly strong.
Aluminium: modern, robust and solid, it does not require any special maintenance. At AKENA, we have always worked with aluminium. This makes us experts in aluminium carports.
For more information, feel free to read our article on carport materials.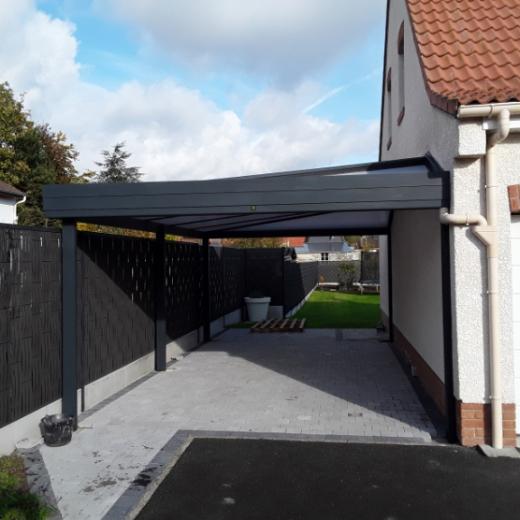 Implementing your project
There are two main types of carport:
Lean-to the house: positioned against a wall, façade or gable of a house with two or three posts. It is often near an entrance, which makes it easier for you to stay out of the rain. You can also store your equipment, and even charge your electric vehicle using a nearby socket.
Free-standing or stand-alone: you can place your carport at the bottom of the garden, away from prying eyes. Perfect for large gardens and large vehicles.
For more information, feel free to read our article on the two types of carports.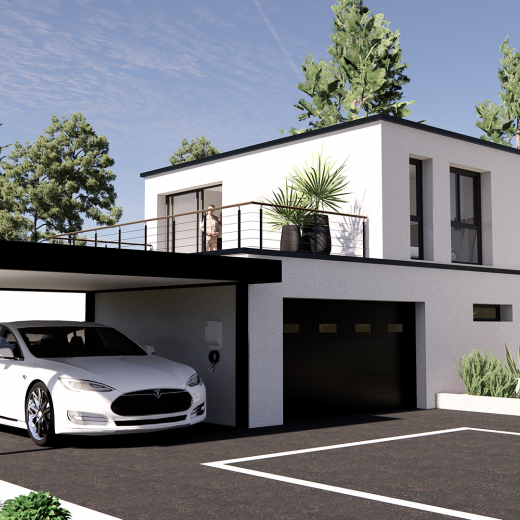 Sizes
Carports are available in various sizes, depending on the vehicle you want to park or store inside: a smaller vehicle such as a car or motorbike, or a recreational vehicle such as a motor home, converted truck or camper van.
For a motor home or car, we recommend: between 12 and 15m2, between 2.5 and 3 metres wide, and about 5 metres long.
For two cars: between 24 and 35 m2, and between 5 and 6 metres wide.
How big should my carport be?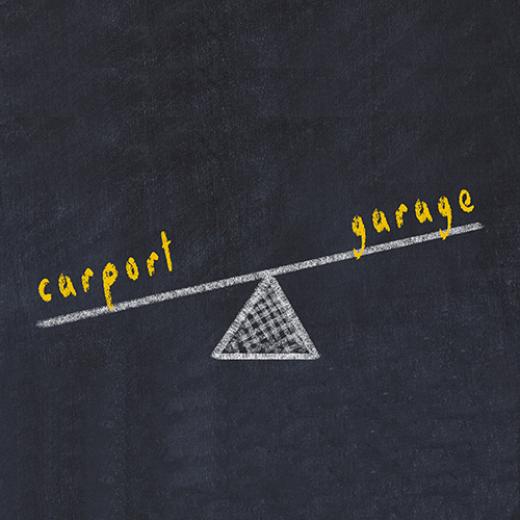 Garage or Carport?
These two outdoor facilities have similar characteristics and uses, but they are also very different:
A carport is less expensive than a solid garage and you can position it anywhere in your garden. It can protect several small and large vehicles. It will never be completely enclosed or insulated, but provides excellent protection from the weather. With AKENA's carport options, you can add privacy screens and powerful LED lighting to your carport.
A garage is a solid, robust, resistant and insulated structure. It adds value to your home by creating an extra room. It is very secure - since it is fully enclosed. Garages are known to be very useful in terms of their storage capacity. However, the structural work required can be complex, expensive and time-consuming. 
Need advice?
Aluminium carports manufactured and installed by AKENA