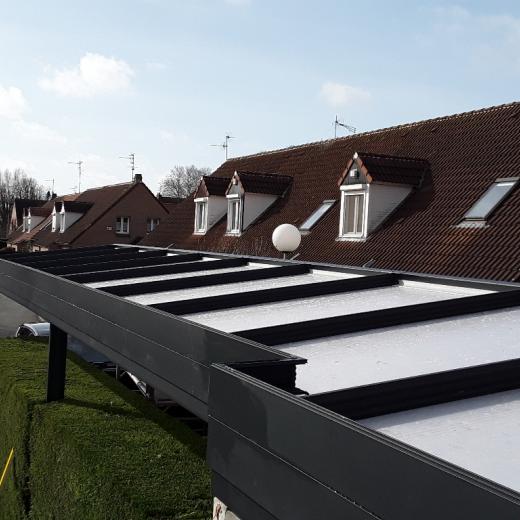 Aluminium: a high-performance material
Aluminium is the material chosen by Akena for manufacturing verandas, pergolas and carports. It is not just by chance that we have chosen it for all our products. Aluminium has many qualities: it is strong, robust, lightweight, durable and requires little maintenance. But also, it is very stylish and can be used to enhance your exterior.
How to look after aluminium
Over time, your aluminium carport does not need to be refurbished. For example, it does not need to be repainted after a certain number of years. However, we recommend cleaning it with soapy water once or twice a year to remove dirt, dust, cobwebs, sand or salt that may have built up on the surface of the aluminium. These impurities can compromise the look of your carport, and ultimately its overall appearance.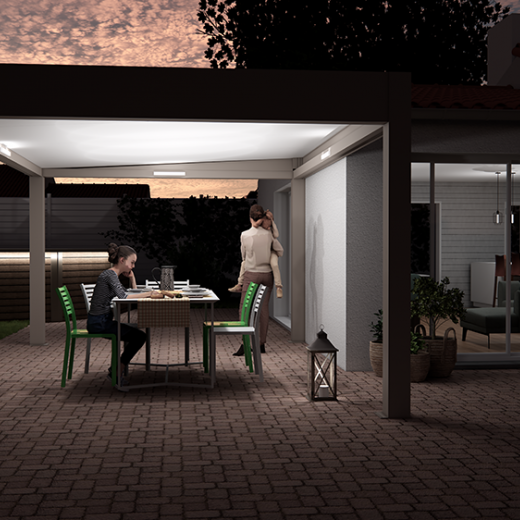 What should I use to clean my carport?
In order to clean your carport, we recommend that you use quality products that are both natural and low in chemicals, so as not to damage the paintwork. You should also avoid using high-pressure jet cleaners set to a high pressure. It is best to use a jet cleaner set to low, with lukewarm water and a pH-neutral soap (between 5 and 8) - ideally an eco-friendly soap. Any form of dry cleaning should be completely avoided.
To start, get a ladder and remove any fallen leaves, dust, or other items, using a microfiber cloth or soft-bristled broom. To avoid scratching your structure, rub your carport gently, preferably with a smooth, non-abrasive sponge. Then rinse with a hose pipe or jet wash set at a low pressure and allow to dry naturally: aluminium is a water-resistant material that dries quickly on its own. We recommend that you clean your carport on a warm, sunny day so that it dries faster.